Your trusted
domain partner
since the days of
dial-up.
For almost three decades we've helped people find and maintain the perfect online home for their business or brand, blog or band. We bring a personal approach to domain registration, with your needs at the center of everything we do.
A lot has changed since our humble beginning in 1996—the Wild West days when most of our clients paid by check—but we've stayed true to our roots as a small, family-run business. Dedicated service and attention to detail will always be our true north.
Helping you succeed online
is our domain.
Our Services
You can rely on our decades of experience for fast, simple domain registration. Our user-friendly search tool helps you choose the perfect domain name, and our experience in world-class DNS management makes registration seamless when you find it.
When you find an available domain name that's a good fit, you need to move quickly to secure it. We can have your 'website under construction' page live in seconds. 

With your privacy in mind, we give you the option to list our contact information (rather than your own) on the WHOIS domain database. 

Our auto-renew policy gives you one less thing to remember—and it's just one of the ways we've got your back. If your card fails, we'll renew your domain anyway, and hold it as long as we're able. 

As a small team of domain experts, we're happy to answer your questions anytime, and look forward to getting to know you.

Our domain registration service includes all of the above and more—with no hidden fees.
From domain searches to renewals, we provide personalized service that simplifies the entire process—so you can focus on what matters most.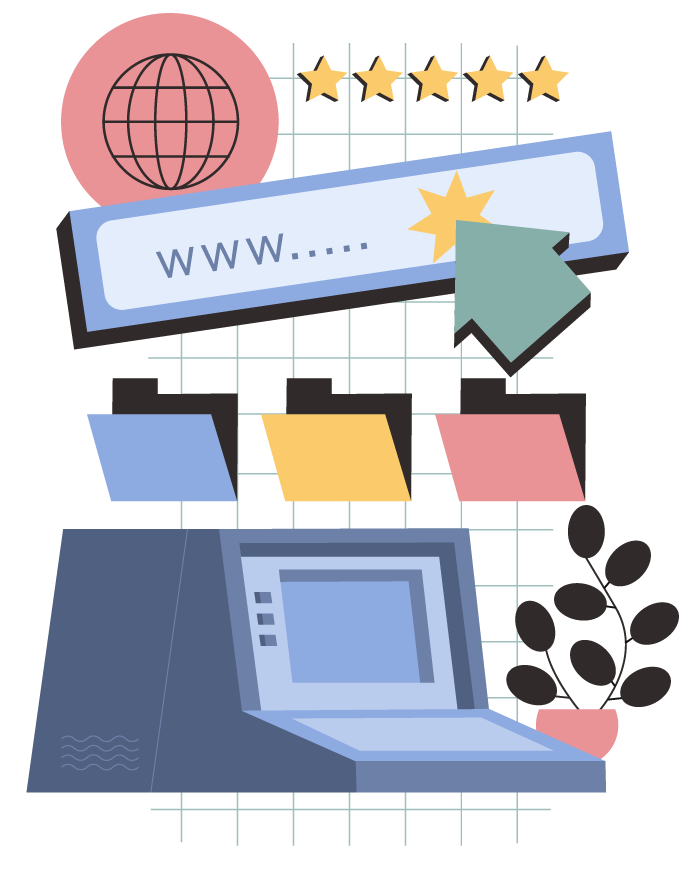 We founded DomainRegistry.com in 1996—with a love for wild new world of the internet—and a hunch that people would need help securing their domains. Today, we're a tight-knit team that's proud to be the 3rd oldest ICANN-accredited registrar still in operation—serving a diverse range of clients worldwide.
Since our founding, we've made it our mission to uphold the highest standards of integrity as your domain registrar. We're dedicated to protecting your privacy, making it as simple as possible for you to register your domain, and treating you with respect and care if you need to transfer to another provider.
As we continue to grow, we remain a small business at heart. That's why we've teamed up with Northwest Registered Agent, a leader in small business solutions. Together, we're committed to providing you with expert guidance every step of the way.